HIGH-GRADE ALFALFA
PELLETS
FORTE ALFALFA

High-Frade Alfalfa
High – Grade AlfaAlfa is a concentrate of extremely nutritional alfalfa in pellet form and, above all, an excellent natural protein supplement in which the nitrogen fraction is associated with a highly digestible fibrous component.
This product provides a natural source of organic calcium, beta-carotene, choline, Vitamin E, and Omega 3 and 6 essential fatty acids, a result of the FORTE method which is aimed at producing the best forage for the proper feed rations of every type of animal.
SUITABLE FOR
ANIMALS OF HIGH-YELD
RUMINANTS

Reproduction
High Production Yield
Lactation
FEATURES AND BENEFITS
High - Grade Alfalfa is an ideal component of a well-balanced diet for animals that require a high amount of protein. It is also rich in beta-carotene, a provitamin that is very useful in supporting the productive and reproductive needs of high-milk-yield ruminants and other herbivorous livestock. Furthermore, the natural amount of essential fatty acids in alfalfa boosts the Omega-3 fatty acid content of milk and meats.
High – Grade Alfalfa is an outstanding raw material that can account for up to 10% of the total dry matter included in the diet of dairy cows, beef cattle, sheep, goats, rabbits, horses, pigs, and poultry. Its consistent use improves the palatability of the feed rations, and its physical form promotes an increase in food consumption, with all of the productive and reproductive benefits that this implies.
CHARACTERISTICS
The immediate dehydration of the forage promptly after harvesting guarantees the product's intense and aromatic fragrance and bright green colour, typical of young, leafy, and highly palatable plants.
NUTRITIONAL VALUE
| | |
| --- | --- |
| MOISTURE | < 11 % |
| CRUDE PROTEIN | > 20 % |
| FIBER | 26 - 28 % |
| RFV | 160-170 |
PACKAGING
• 1000-1500 kg big bags
• bulk
LOAD INFO
WALKING FLOOR OR TAUTLINER
• 30 tons (up to)
40' HC CONTAINER
• 26 tons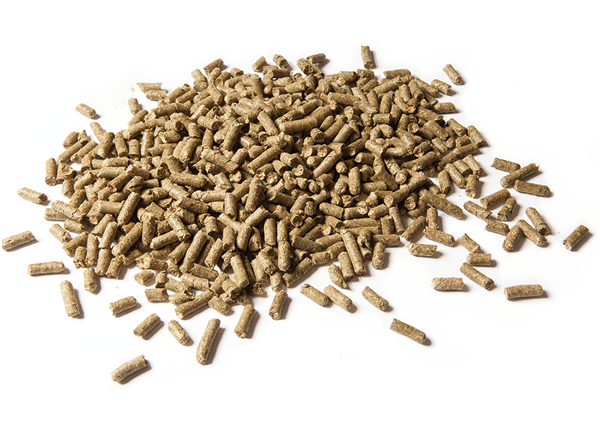 RUMINANTS
MONOGASTRIC ANIMALS
CAMELIDS
EQUINES
RABBITS
Intensive and Extensive Animal Farming
Gestation
Moderate Growth
Maintenance
Wellness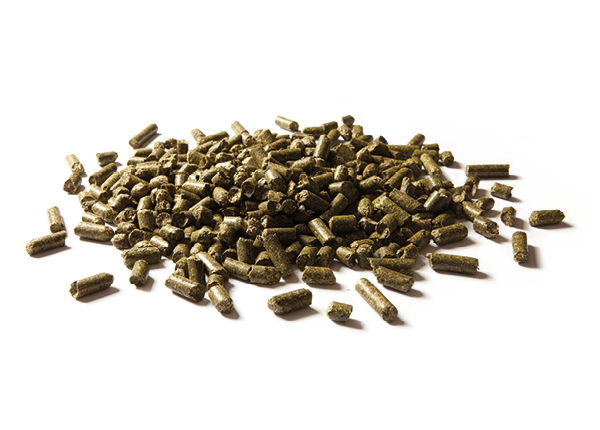 RUMINANTS
HERBIVORES
MONOGASTRIC ANIMALS
CAMELIDS
EQUINES
RABBITS
Maintenance
Livestock Production
Maintenance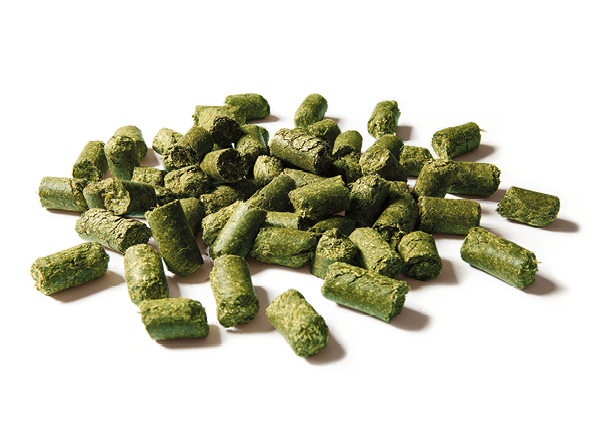 RUMINANTS
HERBIVORES
MONOGASTRIC ANIMALS
CAMELIDS
EQUINES
RABBITS
High Production Yields
Lactation
Growth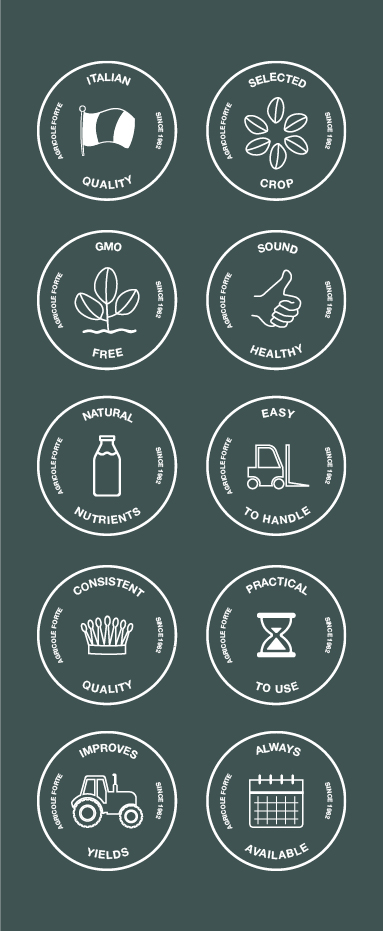 5 REASONS

FOR USE FORTE HIGH-QUALITY

ALFALFA
1 HEALTH AND SAFETY
Our alfalfa's dehydration process is powered by energy from natural sources. The result of this process makes it possible to retain the nutritional contents and to obtain a sanitised and fragrant product that is easy to preserve.
2 PRODUCT ORIGINS AND CONSISTENCY
Our certified traceability system provides a guarantee of transparency and liability regarding the origins of our raw materials which are sourced from a district of identified origin.
3 THE RIGHT PRODUCT
A range of products with different nutritional profiles, in various formats and packaging.
Excellent storage stability with no pollutants of microbial origin.
High protein content associated with an easily digestible fibrous component.
Source of beta-carotene.
4 UPDATES
The NIR sensors installed in the processing systems monitor the nutritional and organoleptic specifications along with moisture content of the forage. The products are delivered with a detailed analysis which makes it possible to optimise the formulation of the feed rations.
5 WE'RE PROFESSIONALS
All of our operators are professionally qualified, with the appropriate licenses, and perform their jobs with love and dedication.