FORTE WAFER BASE
WAFERS
FORTE ALFALFA

Features and benefits
Alfalfa provides quality protein which is essential for improving animals' muscle condition. The forage is dehydrated at a monitored temperature so as to obtain a healthy product that is free of moulds and micro toxins and is easy to preserve. The efficient extraction process guarantees a low level of dust to promote optimal functioning of the respiratory system.
SUITABLE FOR
ALL TYPES OF EQUINES
Recreational Riding Horses
Riding School Horses
Growing Foals
FEEDING RATE
FORTE WAFER Base is to be given to active and training horses in the ratio of 1-1.5 kg/100 kg of body weight. Always make quality forage and clean water available. Preserve the product in a cool, dry place, far from sources of heat.
CHARACTERISTICS
Its physical characteristics help to stimulate mastication and rumination, promoting a particularly stable ruminal metabolic profile which encourages greater ingestion.
INGREDIENTS
•
Dust-Free Dehydrated Alfalfa

•
Dust-Free Polyphyletic Hay

•
Cane Molasses

•
Glucose and Fructose Syrup, Maltodextrin, and Sucrose

•
Vitamin E 3a700

•
Choline Chloride 3a890

•
Butylated hydroxytoluene (BHT) E 321
NUTRITIONAL VALUE
| | |
| --- | --- |
| CRUDE PROTEIN | 12 % |
| CRUDE OIL AND FATS | 2 % |
| CRUDE FIBER | 26 % |
| CRUDE ASH | 6 % |
| TOTAL SODIUM | 0.05% |
PACKAGING
• 1000 kg big bag
• 20-25 kg bag on pallets


LOAD INFO
WALKING FLOOR OR TAUTLINER
• 22-24 tons
40' HC CONTAINER
• 21-22 tons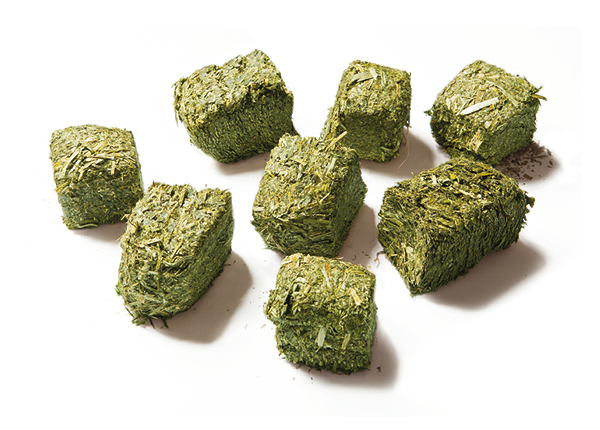 Recreational Riding Horses
Riding School Horses
Growing Foals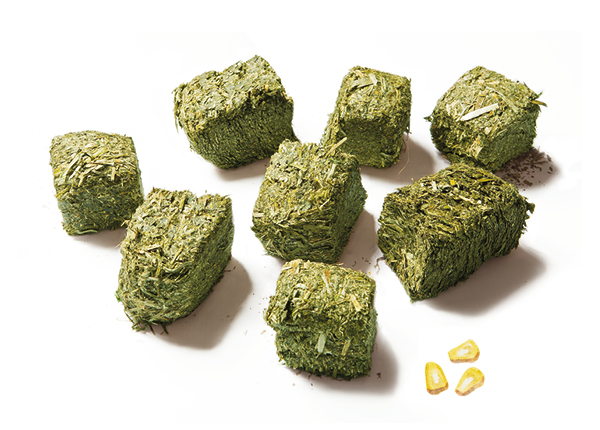 Sport Horses
Horses Subjected to Intense Activity and Training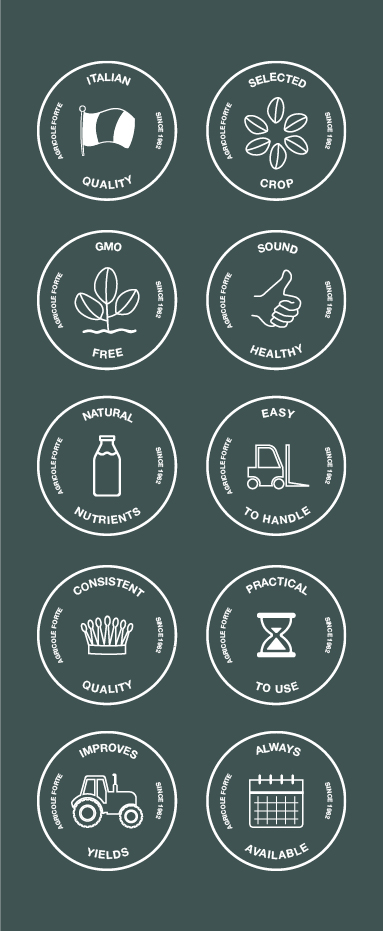 5 REASONS

FOR USE FORTE HIGH-QUALITY

ALFALFA
1 HEALTH AND SAFETY
Our alfalfa's dehydration process is powered by energy from natural sources. The result of this process makes it possible to retain the nutritional contents and to obtain a sanitised and fragrant product that is easy to preserve.
2 PRODUCT ORIGINS AND CONSISTENCY
Our certified traceability system provides a guarantee of transparency and liability regarding the origins of our raw materials which are sourced from a district of identified origin.
3 THE RIGHT PRODUCT
A range of products with different nutritional profiles, in various formats and packaging.
Excellent storage stability with no pollutants of microbial origin.
High protein content associated with an easily digestible fibrous component.
Source of beta-carotene.
4 UPDATES
The NIR sensors installed in the processing systems monitor the nutritional and organoleptic specifications along with moisture content of the forage. The products are delivered with a detailed analysis which makes it possible to optimise the formulation of the feed rations.
5 WE'RE PROFESSIONALS
All of our operators are professionally qualified, with the appropriate licenses, and perform their jobs with love and dedication.